Not many people would think about a DC Coach Bus as being luxurious.
Yes, a late-model bus that is well-maintained is going to offer a lot of comfort and even style. But when it comes to a wedding, or some other special event. It just might not have the kind of appeal that other vehicles offer.
There are things that Can Help improve the Appeal of Motor Coach Bus Rentals:
Whether it's for trips to the airport, between the ceremony and reception at a wedding, and elsewhere, there are a few things people can do to help.
They Can Personalize it:
Not all Motor Coach Rental are going to allow their clients to personalize the vehicles. They might have strict restrictions on what can or can't be done, but more experienced companies that are dedicated to the client experience will be amenable.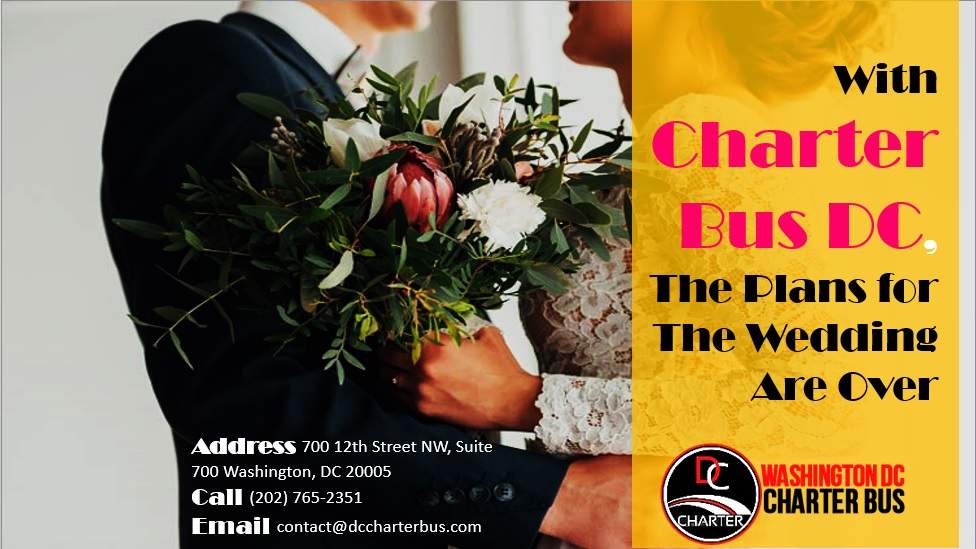 Consider a Corporate Charter Bus instead:
Instead of the traditional DC Charter Bus, an executive minibus could be a great option for about 15 or 20 people. When celebrating a wedding with friends and family, this is a great way to surprise them with a special gift. It can be a tour of the city.
You can place a personal thank you card on each seat. You can have a video playing on the DVD player inside of you and your new spouse and your life together.
Call: (202) 765-2351
contact@dccharterbus.com