Airport Transfers are one of the most convenient and safe ways that passengers can use to travel to and from the local airport. These transportation services are under an agreement with the airport services, therefore, serve the best facilities that reflect quality and reliability.
The Dulles Airport Car Service is one of the most dependable and high standard service that have been working with the airport since a long time. It has the honor of daily tending to hundreds of passengers to reach airport for their flights on time. The Dulles Airport Car Service also helps the passengers to travel within the city from the airport. You can hire these services instead of a taxi to get to your desired location. Our services are far better than regular rides in the city and are also very secure. Moreover, we are proud of the fact that we provide some of the best cars around city that you get with our courteous chauffeurs. They are extremely proficient and diligent drivers that take their work very seriously and professionally.
But what factors makes them so worthwhile and recommendable? Here are our top 7 reasons:
1) Diligent Services – Our team comprises of qualified, talented and hardworking set of people that target their work and focus on maintaining customer satisfaction and quality. From basic account setup to consultancy and guiding you to the best deal available, we have assisted many clients. We prioritize your work and your needs. Our services are open 24/7 to help any of our clients around the clock. May it be business meetings, last minute engagements or formal dinners you will have the perfect ride for all occasions.
2) Punctuality – Our drivers are trained to be on time to pick you up at the said timings. We use some of the best and latest GPS technology systems that give us the safest and quickest route to your destination. Our team keeps on guiding our drivers for any blocked roads, traffic jams or accidents that they can spot in their system.
3) Professional Drivers – Travel in style the Dulles Airport Car Service. You get to ride with suited drivers that are punctual and always on time. Moreover, they are courteous and encourage clients to take the services again and again because of the experience and the standards that they set.
4) Executive Rides – Luxurious cars are something that we rarely get a chance to sit in. These executive rides are low cost and one of the best investments that you can make. You can take them to your gala dinners, professional business meetings, corporate lunches and much more, to maintain a high profile and statement in front of the audience. Such rides are generally costly, but the Dulles Airport Car Service has some of the best deals on board that will leave you amazed.
5) Online services – Instead of visiting our offices, take the advantage of the internet and download our app to get to your destination. Our mobile app offers a quick connectivity service that will instantly link to our representatives and you will have your ride on the way within no time. Our efficient services can be reserved through the website. If you're unsure about the cost, then request a quick and free quote that will give you an approximate detail of how much this trip will cost you.
6) Membership benefits – Members who take more than 3 rides with us are eligible for our premium membership that offers loads of benefits and quality treats that will make your rides and travelling enjoyable and fun. You can redeem points for prizes, free trips and percent offs. This makes you an ideal candidate who has to travel frequently, but always within a limited budget and with the best services in the town.
7) Feedback Forms – Our team makes sure that they listen to all the minor preferences the customer spots. Therefore, it is important that your word gets to us. We ensure that your complaints are acted upon, your compliments are appreciated and your opinions are heard. Your feedback matters to our service and therefore, we promote only the best services that anyone can offer.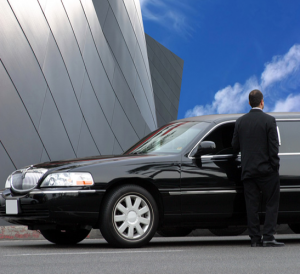 The Dulles Airport Car Service makes it one of the most entrancing and appealing service in terms of quality, service and the entire outlook. The company and the services surely look expensive, but the price deals and packages are extremely affordable for all classes. Other than that, we have airport shuttles, Airbuses and airport limousines that will give you the best rides and the comforting atmosphere that you have ever experienced.
Your baggage, belongings and other information regarding travelling will be kept confidential and secure under all circumstances. If you happen to be booking your next flight, then do so with the Dulles Airport Car Service for excellent services, exciting deals and a service of a lifetime that will give you a relaxed and calm ride back home.