When the matter at hand is about getting to the airport, your options are not limited but rather tied to a fate that almost every other person faces when he goes out to look for transportation services at the last hour and comes up short. There are several reasons but most important one of all is that the internet has its ways of deceiving people with how vast it can be. On the internet, it is not a rare thing to be conned by people that are looking to make some quick cash which is why you need to tread carefully especially when you are short on time.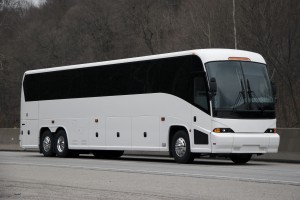 The first thought that anybody has when looking for airport transportation is either their own car or the car of someone that they know. You either drive yourself or have a relative drive you to the airport. But what happens when you are travelling with family for a wedding that is in a different city? Would it seem fair to find people willing to not only lend you their cars but also to drive you to the airport on the day of your flight? Of course not. It is highly impractical and it ties you to the fate of the person driving, if he is late to drive you, then by extension you are late for your flight as well.
Let us introduce to you Dulles Airport Buses. Instead of asking a friend to help you out with transport services in your time of need or spending an obscene amount of money on individually rented luxury cars, you can now save a lot of money on transport services by simply booking a reliable bus from us for all of your needs.
We know you want to see for yourself why our airport buses are superior to luxury cars or carpooling with friends so let us tell you why.
Downsides of Renting Luxury Cars for a Large Gathering of People
If you are going to the airport with about 20 of your friends as well as family members then you need transportation as all of you cannot be held responsible for driving yourselves. The reason for that is there are a lot of things that need to be taken care of when a flight is concerned which is why it is better for people to not drive while they are in a hurry. The alternate is renting luxury cars for everyone. This solution is a rather impractical one considering it would cost you and the rest of the people travelling a lot of money. This is one of the biggest downsides of renting luxury cars where a lot of people are concerned.
Downsides of Carpooling with a Friend
If you cannot drive yourself and you cannot rent individual luxury cars as they cost a lot of money, the next solution that a mind wanders off to is carpooling with a friend or a relative. Let's face it, nobody has the time or patience in today's time to drive someone to the airport. The chances of you carpooling are slimmer than finding a cab during rush hour. So you get the picture now.
If less than 5 people are concerned and you only need one vehicle to drive you to the airport for a flight then it wouldn't be impractical to ask a friend to drive you but where more than 20 people are concerned, you need another option to help you with your transportation issue. What better solution than Dulles Airport Buses?
Upsides of Renting Our Buses for Airport Transfers
Now that we have explored all the reasons why luxury cars and carpooling with a friend is not a good idea where you have to travel with a large group of people, let us talk about the solution that is actually the right fit for you.
30 People at One Time
Although it might not seem like the most suitable solution, but charter buses are perfect for the predicament that you are in. A full sized charter bus is capable of seating about 30 people at one time which means that when you rent a bus from us instead of any other vehicle, you will only have to go through the trouble of renting one vehicle and all your travel needs will be taken care of.
Money
The biggest concern anyone has where renting services is concerned is the money. When you book a charter bus from us at Dulles Airport Buses, you are only paying for one vehicle instead of 6 separate ones. This is the biggest upside of booking our buses and one that you absolutely cannot ignore while making your transport decisions.
Quality Time
When you are travelling in our buses with your loved ones, you get a chance to spend some quality time together that you wouldn't have been able to get had you travelled in separate vehicles. Spending time with loved ones these days is considered a luxury but it is sadly one you will not be getting in a luxury car but will happily get with us in our quality charter buses.
Reach the Airport Right on Time
This is something that most transport companies out there compromise on when they lower their prices, they also lower the standard of their services, but the good thing is with us that will never happen. When our guests book our services in order to get to and back from an airport, we understand that time is of the essence and is something that cannot be wasted. We ensure that our customers get their vehicles right on time so that our drivers can drive them to the airport without having to worry about missing any flights.
Call us now so that you no longer have to be stressed when you have to make it for a flight in time. If you are looking for affordable prices and a standard of services that no one else can match, then we are the perfect fit for you!