If you need group transportation for your company, then you should most certainly consider hiring our corporate charter bus DC as we are one of the leaders in the business when it comes to this kind of service.
We make sure that all of the passengers are having a comfortable ride by providing you with a DVD player and TVs for personal enjoyment as well as some complimentary amenities.
Do not hesitate and make sure that you contact us if you are in need of a Washington DC charter bus to take care of our corporate group travels.
We Offer A Wide Variety Of Services
Whether you need a wedding limo service, a party bus service, or even a DC charter bus service, you can rest assured that we have just what you are looking for. We are well-known for providing a high level of personalized service for all of our clients and that is one of the things which set us apart from the rest of the car services. So whenever you might come in need of a Washington DC charter bus or anything else that we can offer, you should absolutely keep us in mind.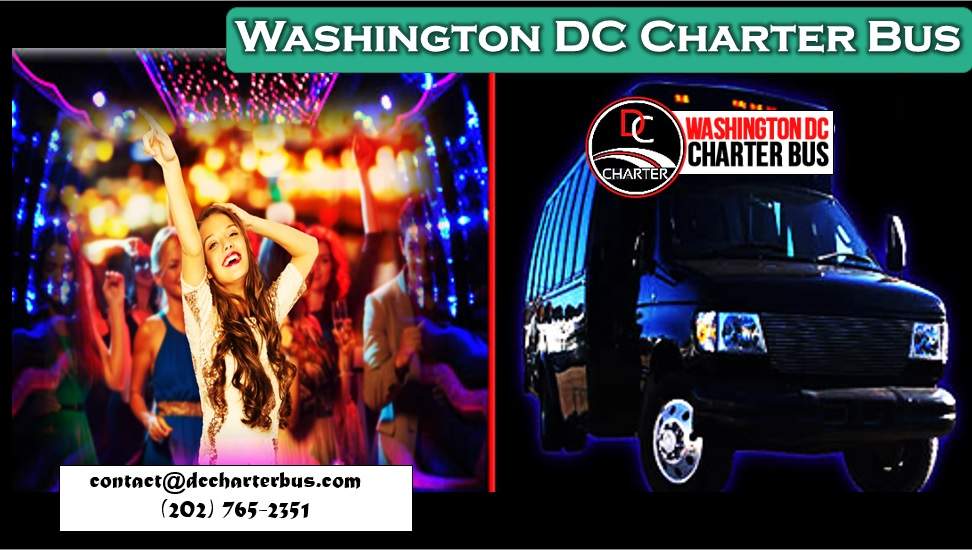 VIP Treatment Like No Other
When you travel with us, we make sure that you are having the most comfortable ride possible and that you are having an enjoyable time. Our chauffeurs are well-mannered and they are experts, so you can sit back and relax as you know that you are in good hands. If you need any additional information regarding our services. Call us now – 202) 765-2351