Things You Need to Know Before Heading to Sundance Film Festival
Partying all night, eating food, and watching movies are the three things that almost all of us enjoy. All these three fun activities can be achieved on one platform which has so much to offer in the time span of 10 days that you will be sorry to miss such an amazing event. Yes, we are talking about the 2017 Sundance Film Festival, which is just around the corner, all set to hook us up.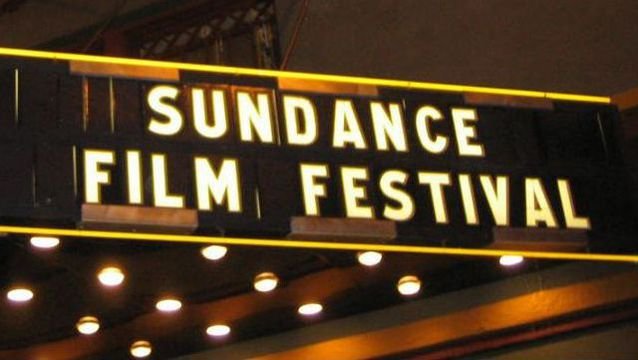 If you are looking forward to something fun that will take you away from your boring, everyday tiring routine then going to the Sundance film festival will be the right choice for you. Because you will be able to explore Utah, meet interesting celebrities, attend premiers, and watch competitions, all from 19th January to 29th January.
There is always a first time to everything, and if it is your first time to the festival, we are here to guide you with the things that you should keep in mind before setting your foot on this amazing journey.
Do Some Research
Before just showing up at the festival like a layman, it is always a good thing to do some homework beforehand. Thoroughly checkout the Sundance Institute's website and go through the list of all of the movies that are going to be displayed at the festival. You do not need to watch them all, so just use your skills to figure out which movies you would not get a chance to see at your theaters. The toppers on the list will somehow end up in cinemas near you, so look up for the more under-the-radar films and watch them first. Also, get the number of tickets you want for you and your friend as soon as possible.
Morning Shows Are Important
Because the festival will be all about watching movies and partying all night, a lot of people forget to attend the morning show because they sleep off the earlier night's celebrations. If you are less of a partygoer and more of a movie lover, try to get to your hotel early in the night so you would be able to attend premiers next morning. Many shows begin as early as 8 am, and besides, going early will save you the hassle of standing in line for long.
Book a Car Service
The biggest mistake you can make on your trip to Sundance Film Festival is taking the steering wheel in your hand and be your own driver. It is all fun and game back at home but it is surely not a piece of cake in an area where one of America's grand film event is happening. You will be surprised to learn about the parking fee and the traffic situation in Utah during the festival. Also, hiring a taxi is out of question because it is remotely available and when it does, the driver asks for no less than a fortune.
A more intelligent way to cope with this issue is by hiring a Charter bus Austin (if you are coming from Austin)and let the transportation firm worry about the traffic problems. By getting a charter bus Austin, you will be able to enjoy more in a company of your friends and family. Also, charter bus Austin is cheap – you will not have to worry about the parking fee or extra charges and you might also get discount if you have more group members with you.
Consider the Music
Of course, the festival is primarily about films and documentaries but don't forget about the music and comedy if you want to double up the fun. You will have many rocking shows to look forward to, like Diplo this year at the Park City Live and Zoe Kravitz at Skullcandy party. On the other hand, you can enjoy a jam-packed comedy show at Airbnb Haus. You will have ten days in hand, so it is up to you how you distribute it between movies, parties, sightseeing, and music and comedy.
Consider Home Renting
Since hotels charge room per day, staying at a hotel will be an expensive deal. Especially during the Sundance film festival, hotels notoriously increase their prices because they know hundreds of people will be looking for rooms to stay. The best way to escape from extra expenses is by renting a home instead. There are many companies that rent home in Utah, so finding one will not be an issue. Also, renting one's home is almost a new emerging business. A little research online will give you many addresses of people who rent their homes. This way, you will not only save more money but a group of friends can stay with you under one roof, and also, you will be able to cook your own food.
The show is taking place in winters, so do not forget to pack comfy, warm clothes with you. Once you are at Utah, you will not regret going all the way up to the Sundance Resort because the talented directors and writers will definitely blow you away.