Is it that time of the year when you pull out your vacation scrapbook to bring back old memories and plan for new ones? Well…
This would be the right time to put your planning hat on, because the Cherry Blossom Festival is due to arrive in Washington D.C.
soon and you need to arrange a trip so that your days off do not go to waste in spring cleaning. A DC charter bus rental in D.C. is what's trending these days to make beautiful memories.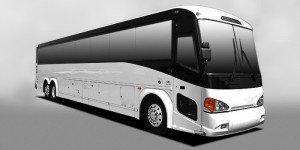 If you have previously been a passenger or the driver in these long trips with family and friends, you must have gone through the agonizing pain of sitting behind the wheel and pushing the gas, or sitting in the stuffed back seat. All these experiences must have made your mind to plan even better for the next year. These excursions are meant to be a time off from the everyday struggle. However if you are facing the same issues of pushing your siblings to make decent space to stretch your legs. You aren't on vacation anymore. This is why a charter bus rental is preferred over personal conveyance.
With a seating space for over 40 passengers, wide and well-lit corridors, draped interiors and plenty of storage space, you will not find anything to struggle for. A charter bus rental near me offers comfort and privacy from the neighboring cars while you are set to start yet another exciting journey. Moreover, carefully-crafted, back-supported cushioned seats, foot rest panels, wide, flat-screen LED TV. Surround sound music system and free Wi-Fi are some of the salient features worth mentioning.
The charter bus rental service offers an amazing experience in addition to all of the luxury amenities mentioned above. The buses are installed with state-of-the-art GPS systems and tracking devices. And driven by trained chauffeurs so that you do not have to sweat it out behind the wheel. All you have to do is sit back, relax and have an amazing time with your family or friends while you roam around D.C.
DC Charter Bus Rental Services – Make Fun Memories This Cherry Blossom Festival
If you are a nature lover, you must have heard about the famous Japanese Cherry Blossom Festival. Yes… It is arriving again this spring, and Washington D.C. has a lot planned this year as well. You can experience prom again, and enjoy drinks at the Pink Tie Party. Compete in the Blossom Kite Festival or join the National Cherry Blossom Festival Parade amongst other events. All things you can think of that will make up a great weekend are a part of the Cherry Blossom Festival.
There are several travel and tourism providers in the D.C. area. But to enjoy the festival with your loved ones, opt for a charter bus rental from a reputed transport services provider.
See BELOW for RECOMMENDATION:
A charter bus rental service is an all-purpose transport service for your changing needs. Just type in www.dccharterbus.com in your browser and solve all your travelling issues at any time by a few clicks. DCCharterBus.com is one of the reputable bus companies in Virginia with a long history of successful trips. For more information, call on 202 765 2351. You can drop an email at info@dccharterbus.com.
Do not just blindly act. Research and weigh in the benefits.  Call NOW for a free quote!
…Charter Bus Rental by DCCharterBus.com – The Start of a Memorable Trip…