There is no doubt that our coach bus rental is one of the best choices when it comes to taking care of the transportation for your next sight-seeing trip with your family or friends.
We have some of the best vehicles and some of the finest drivers at the wheel, so you can rest assured that your ride will an enjoyable one and that you will be able to enjoy all of the tourist attractions in the area as our drivers are knowledgeable about these kinds of locations. Our DC coach bus service will surely meet all of your expectations, so you should make sure that you contact us whenever you need transportation for a group of people.
High-Class And Comfort
Whenever you ride with our Washington DC charter bus rental, you will be able to experience true luxury and comfort which our buses provide. There is enough legroom for everyone on board and in order to further make sure that you are having an enjoyable ride, we have provided you with a DVD player and TVs for personal enjoyment, so you can just relax and enjoy the trip. You will have an amazing time with our motor coach rental as we are one of the leaders in the business when it comes to group transportation.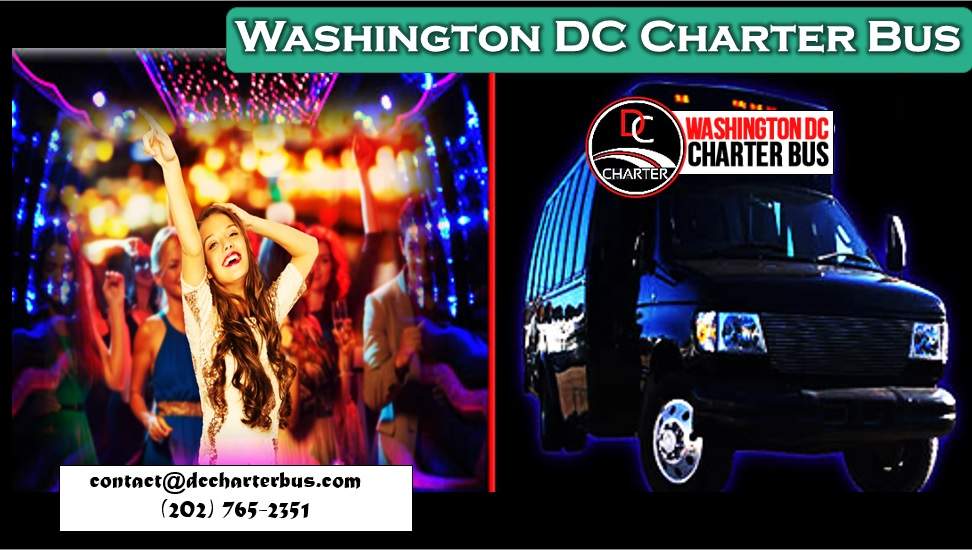 Outstanding Weddings
Your wedding can never go wrong when you hire us to take care of the transportation for you as we always do our utmost in order to make sure that all of the details are taken care of and that our drivers arrive on time.
Call Us: (202) 765-2351
Email: contact@dccharterbus.com