Washington DC is one of those places where there are too many sites to pick whenever you are planning on an excursion.
Office excursions are planned for the sole purpose of knowing your colleagues on a personal level and to get yourself refreshed from the hectic routine of office work. It is a time to socialize and enjoy a full day de-stressing yourself. Some great places for planning an office excursion in DC are:
Great Falls Park
Enjoy hiking with your colleagues-cum-friends at this amazing park which is popular for its magnificent views of the Potomac River, located a few miles from DC. Have a picnic at this beautiful place while enjoying the serene environment and take part in various activities like horse riding, kayaking and rock climbing.

Constitution Gardens
This 50 acre park, complete with a lake and island is perfect to spend a summer's day out with your colleagues. And soak the sun as you trek through the park, enjoying the natural beauty.
Wolftrap Farm Park
This national park is famous for hosting music concerts of all genres including folk. Blues, pop, country, as well as opera, orchestra and dance. Enjoy some great music with your colleagues on your day out, you will not be disappointed. This park is not actually located in DC, but just a 20 minutes drive away in Vienna, Virginia.
Bureau of Engraving and Printing
Educational trips are not just for kids! Go on an excursion with your mates from work. And watch the dollars come off the presses as they print – not on paper! You can also ooh-ah at the $100,000 bill on display, which is the highest printed denomination ever!
John F. Kennedy Center for the Performing Arts
In addition to housing the Hall of States and Hall of Nations, the Kennedy Center also consists of several theaters. Enjoy live theatrical performances with your colleagues, but be sure to purchase tickets in advance.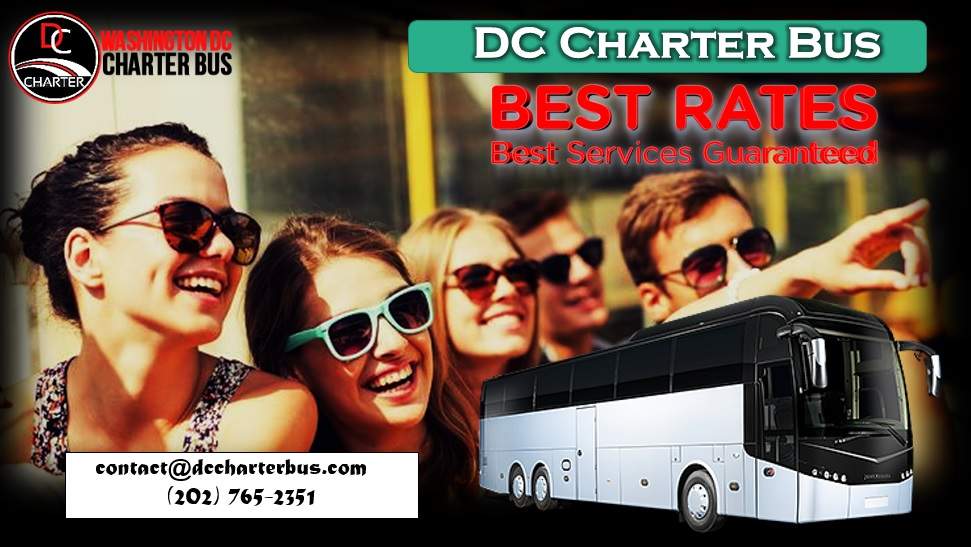 If you wish to hire a DC coach bus, or DC charter bus rental for an office excursion, contact DC Charter Bus where we provide you with the safest and most reliable service in town!
Call Us: (202) 765-2351
Email: contact@dccharterbus.com