Stay Safe
The wedding is a very big day when you have to think about a lot of things, including both the transport and safety of some of the guests.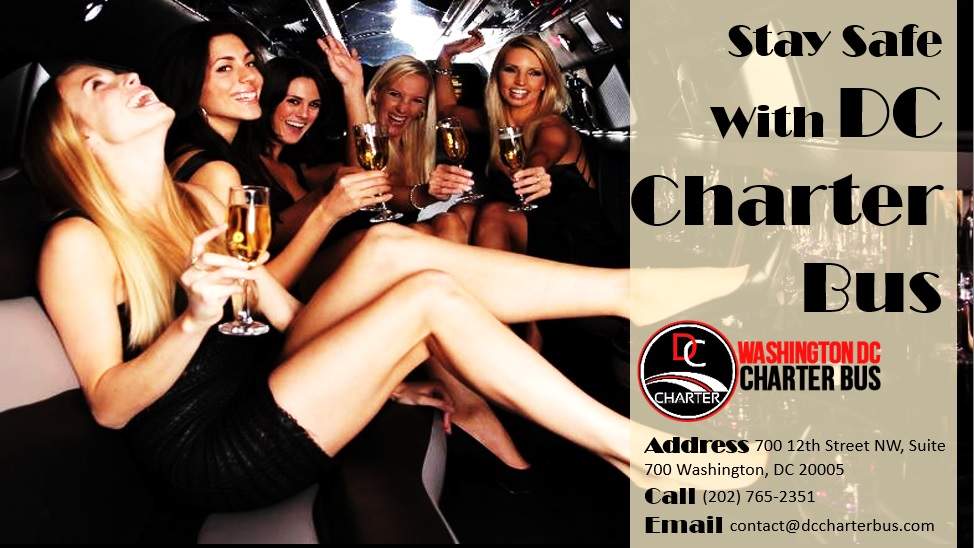 We all have relatives from other cities and even countries, and it is preferable that we organize a safe transport to the wedding because that's what a good host should do. The safest way to do so is to use DC Charter Bus service. Our buses are driven by trained professionals who will pick up your guests and return them wherever they need, safely, of course. We have a wide range of buses and all of them are in perfect condition.
Deluxe Services
If you need a safe transport for the prom night, contact Charter Bus DC. If the limo rental is too expensive for your budget, call your friends and split the costs for some of our top-notch vehicles. Our buses do not differ from the limousines for glamour and stylishness. In this way, you can share enthusiasm and euphoria with your friends on the way to the restaurant. Our elite chauffeurs will wait for you at the arranged location and take you home after the celebration. Parents, this is the safest and the most economical mode of transport.
A Charming Performance
If you are at the end of the wedding planning, and you started to panic about how to bring a family from another country, don't worry, we have a solution. We do not offer only Washington DC Charter Bus Rental but also the highest quality service. When we say Cheap Bus Rental, we really mean it. At extremely affordable prices you get a full package, comfortable vehicles, courteous and skillful chauffeurs.
This is a unique opportunity, hurry up!
Call Now – (202) 765-2351