It might seem like an odd idea to have to travel in a charter bus but in reality deny as you might, it is one of the most convenient and relaxing mode of transportation when it comes to travelling with a large group of people.  It doesn't matter what you require the bus for, whether it is for a beach trip, a family gathering, a football match or simply transportation to explore a new city with your loved ones, charter buses are the best option for you. We know that you won't believe any of this until you see for yourself which is why we want you to stay tuned for we are about to persuade you to rent one with the help of all the amazing benefits our services at Charter Bus DC  have to offer you.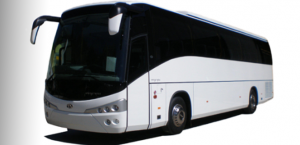 You Save a Lot of Money
When you are hosting corporate or a private party then it is a given that your guests will have to arrange their own transport to get to the venue which also means paying a lot of money for gas which is not something everyone can afford. But when you rent a charter bus for this purpose, you are actually saving everyone and yourself a lot of money and resources. What's more is that we always have special discount deals going on that you can avail which would end up curbing the total cost by a lot. Between just us, let us tell you one secret. Since you'll be responsible for the transportation, none of your guests will have an excuse to be late.
Travelling as a Group
Say you are planning a beach trip with your loved ones. The most fun part about the entire trip is the road trip. How can everyone possibly enjoy themselves when they are crammed up into separate vehicles? Charter buses take care of that problem too. With us, you will be travelling in one vehicle with all of your loved ones sitting by you so you can play board games, take silly pictures and share memories that you will not forget for a very long time all thanks to charter bus DC.
A Chance to Unwind and Relax
It is no secret that when you are driving a private vehicle or even a rented one that you are not able to enjoy the journey because you are too focused on the road. With us, you get chauffeur services. It is our chauffeur's job to ensure your safety and the safety of all the other people on the road which is how you get the chance to actually enjoy yourself on the road trip.
On Board Amenities
Most transportation services out there will simply give you the bus after you have rented it without ensuring that it is up to the required standards or not which makes up for a horrible overall transportation experience permanently putting people off of the idea of ever renting a vehicle again. This is why we ensure that our buses are equipped with state of the art music systems, interior, air-conditioning and television to live up to your expectations and this is why we have formed long lasting relationships with our customers who just keep coming back to us for more.
Trusted Chauffeurs
The worst thing that can happen to you while you are travelling is ending up with a driver that is simply not equipped to handle the road and weather conditions that may present while driving which is why we here at Charter Bus DC stress on the importance of training our chauffeurs so they are able to handle the road the way a skilled driver should. With us, you will quite literally be in expert hands and your passengers will not only be safe but will have a good time. Our drivers are equipped to chart the best course possible giving you and your passengers a chance to reach your destination when you are expected there and that is really all one wants when renting transportation.
Background Checks and Drug Tests
What happens when transportation services hire just about anybody as drivers is that they don't only put themselves and the passengers in their bus at risk but also everyone that is on the road because as you know, charter buses are rather large and an accident of that magnitude could cause irreparable damage. When we hire our chauffeurs we ensure that we do background checks on them as well as regular drug tests to ensure that they are never under any sort of influence which is why you and your passengers will be safe and will reach your destination right on time.
Time is of the Essence
How many times does it happen that you plan a beach trip and mutually decide with all those who are invited that you will all be on your way 7am sharp but half the party showed up late because of one reason o another? It can be quite annoying, can it not? When you rent a charter bus, you are the boss of time. You will be the first one that is picked up and then you will be on your way to pick up the rest of your people from their locations ensuring that all of you are on the way precisely when you decided you all would be. That does sound like a dream now, doesn't it?
Now that you see all the benefits that come your way should you choose to rent a charter bus instead of any other form of transportation for your trips, we are confident you will make an informed decision choosing for yourself. Don't hesitate and call our helpline now to speak to our expert customer care representatives and get all the necessary information that you need in order to make your very first booking but remember one thing: always call us at Charter Bus DC in advance so that we can ensure that you get the best of our services.